Breakfast, restaurant and bar in Le Puy-en-Velay
Treat yourself to something delicious at any time of day
In keeping with the Auvergne region's reputation, Le Puy-en-Velay is a haven for food-lovers, with local restaurants and delicatessens proudly serving up a selection of local produce.
It is therefore no surprise that Alexia and her team wanted to treat guests to a mouth-watering menu right here in the hotel. Get the authentic Auvergne experience and discover why we're so passionate about our produce – from the generous breakfast through the traditional, gourmet restaurant menu and the warm, friendly bar.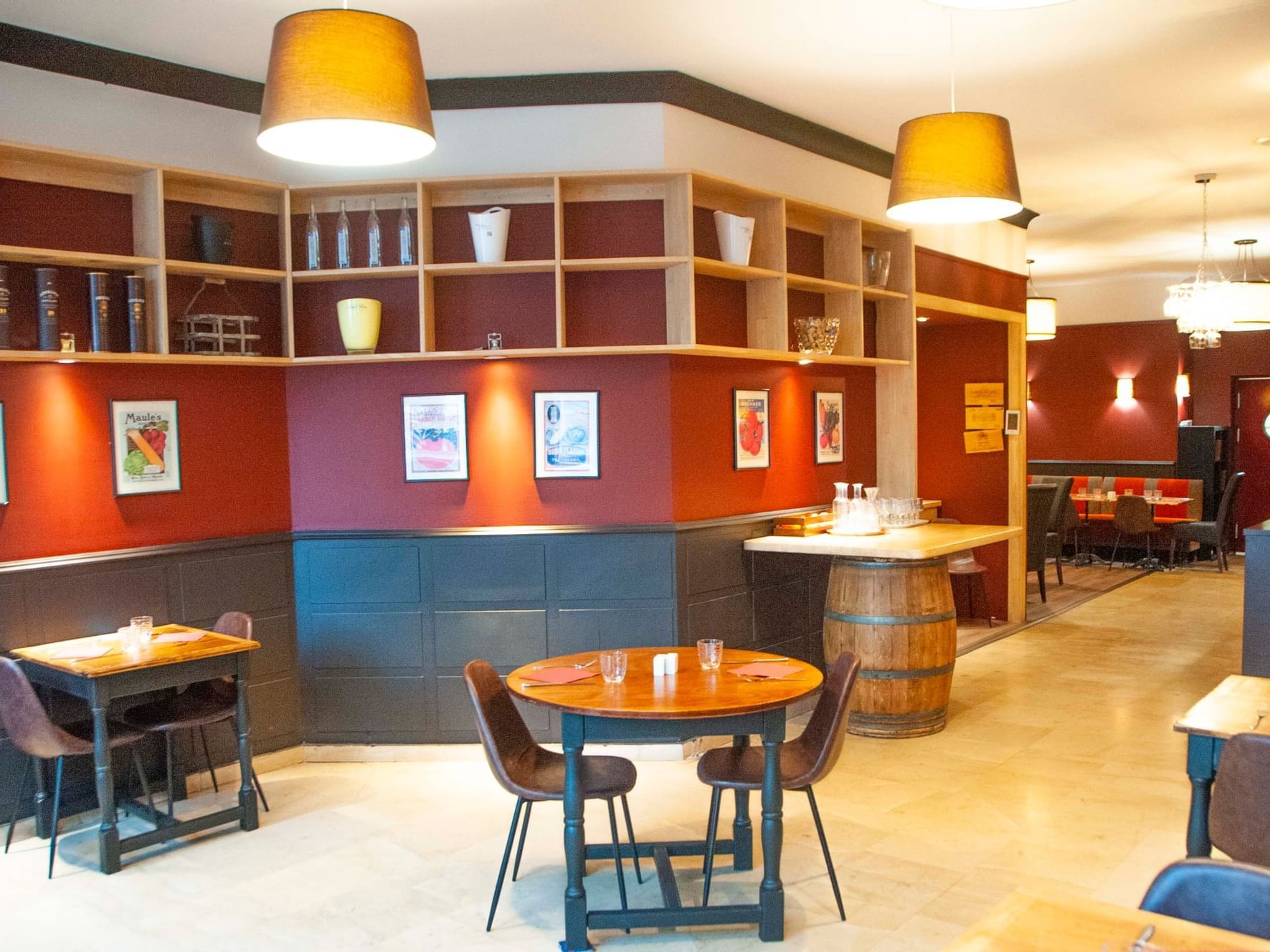 The hotel's restaurant, La Table de Félix, is a bistro-style venue serving up local, seasonal cuisine, with typical dishes including salted pork with lentils, Haute-Loire sausage and home-made burgers with Cantal AOP cheese. For lunch and dinner, guests can choose between the seasonal menu and daily specials concocted by the team.
Read more
The Hotel Bar
Treat yourself to a relaxing break at the Bristol bar!
Sip traditional local beverages served over a period counter as you soak up the jazzy atmosphere. The hotel bar is open all day long, offering a wealth of choice such as Verveine du Velay and Birlou liqueurs, as well as other regional drinks – all to be enjoyed inside our outdoors on the terrace on warm days.
Serving hours: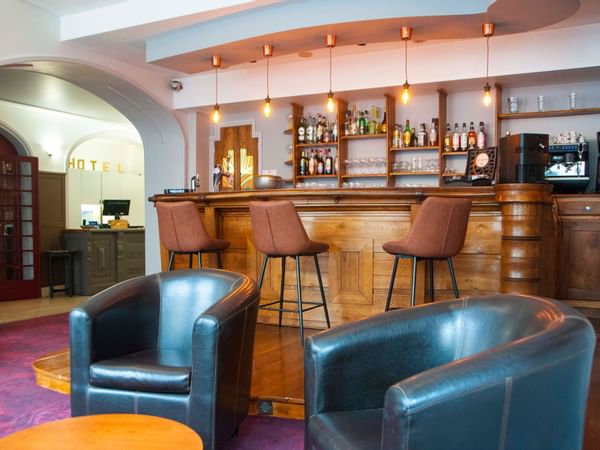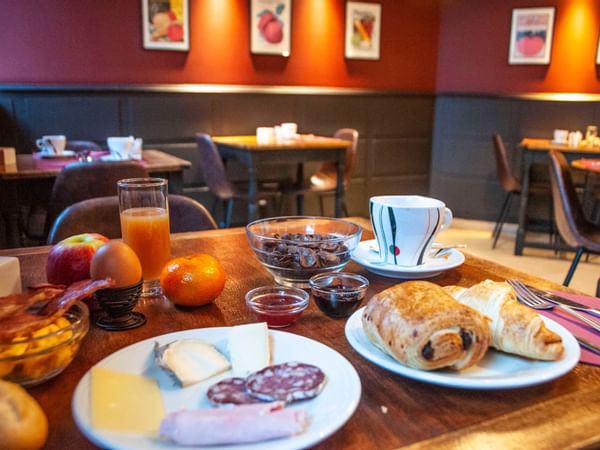 Breakfast
Guests at The Originals City, Hotel Bristol, Le Puy-en-Velay can enjoy a sumptuous buffet breakfast served in the restaurant or outside on the terrace. The generous selection includes preserves, Cantal cheeses, cold meats, scrambled eggs, home-made cakes, pastries, hot and cold drinks, and more. So whether you prefer sweet or savoury, you're sure to find something to fill you up and get your day off to the best start!
Serving hours:
6:30am - 9:30am in summer
7:00am - 9:30am in winter
Breakfast served until 10am at the weekend