THE ORIGINALS CITY, HOTEL BRISTOL, LE PUY-EN-VELAY, HOTEL FOR THE DEPARTURE OF SAINT-JACQUES DE COMPOSTELLE
ORGANIZE YOUR PILGRIMAGE TO SAINT-JACQUES-DE-COMPOSTELLE
The Puy route also called Via Podiensis, listed as a UNESCO World Heritage Site, is one of the most used by pilgrims from all over the world.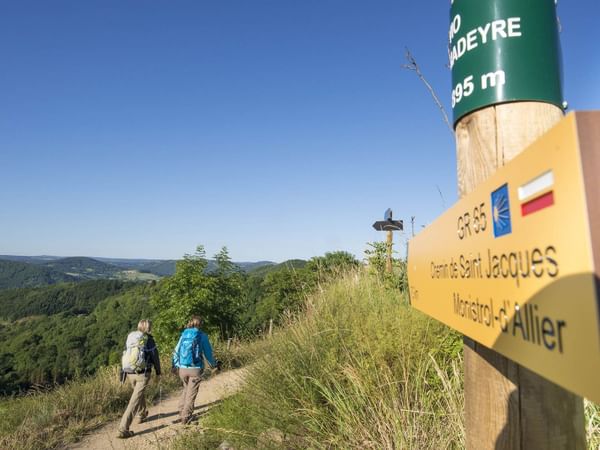 This Catholic pilgrimage aims to reach the tomb attributed to the apostle Santiago the Great, located in the crypt of the cathedral of Santiago de Compostela in Galicia. It is much more than that today, a kind of adventure, discovery, which is practiced on foot, bike, mountain bike, everything is good to feel free and close to nature.
You will discover through this way exceptional landscapes such as the plateau of Aubrac or that of Quercy which make of this way a notoriety beyond the borders. Starting from the historical center of the Vellave city, at the foot of the majestic Notre-Dame cathedral in Le Puy-en-Velay.
Book your stay in our hotel The Originals City, Hotel Bristol, where everything is gathered to help you prepare this beautiful adventure: a formula adapted to your needs, group meals, overnight stay in a quiet room and vitamin breakfast, customized picnic and long term garage package.
Credit photo: ©Luc Olivier et ©Le Puy en Velay Tourisme